Store WhatsApp Contacts and Respond to Messages Through HubSpot!
get.chat enables a comprehensive HubSpot WhatsApp integration. Our integration can be found in HubSpot's App Marketplace and it unlocks the following features:
Receive WhatsApp notifications for incoming messages on HubSpot

Store WhatsApp contacts in HubSpot

Read and reply to messages through HubSpot with a great interface 

Record every message as a timeline event

Start a new conversation or respond to an existing one using template messages.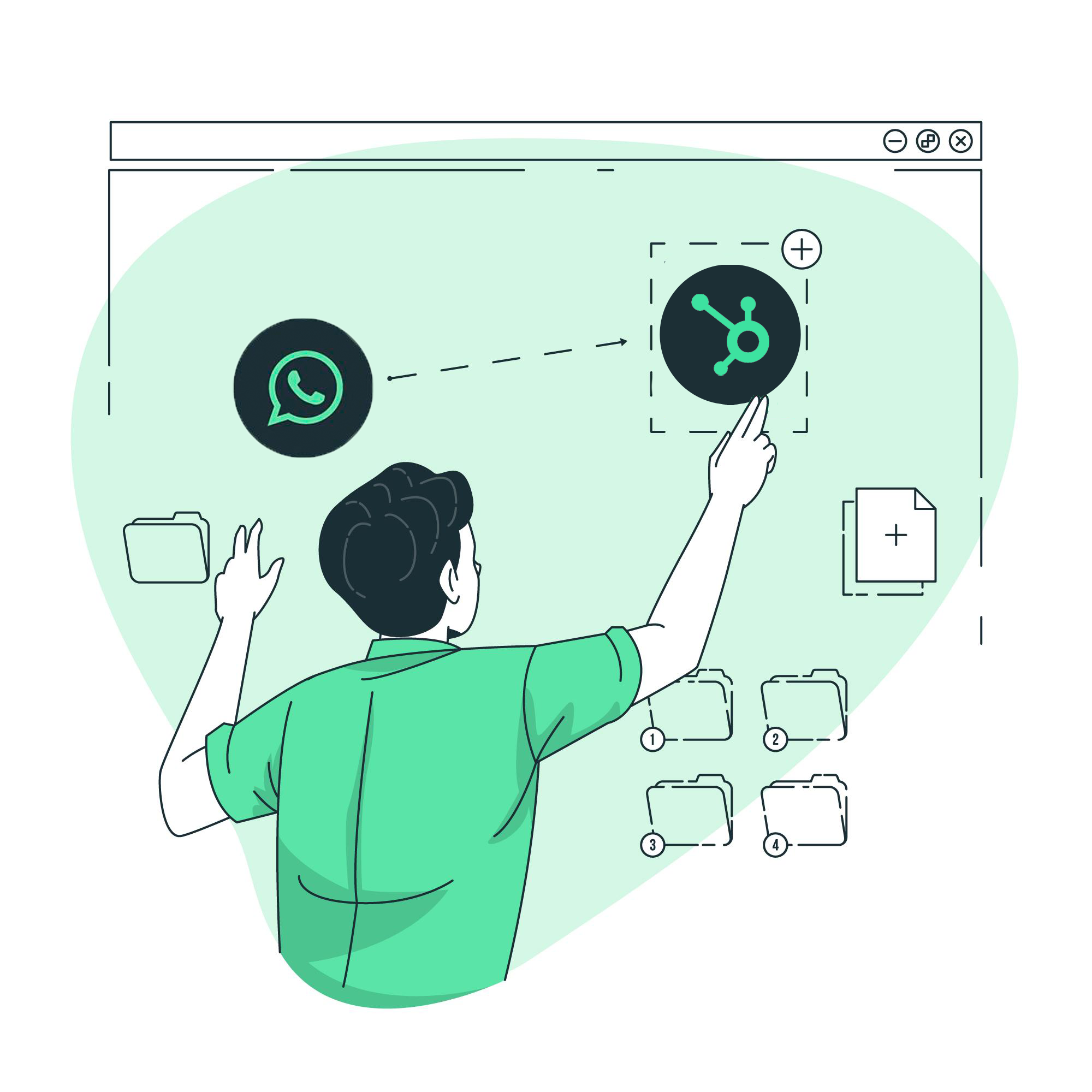 Powered by the official WhatsApp Business API from 360dialog
The HubSpot+ WhatsApp integration is developed by the get.chat team and by powered by the official WhatsApp Business API from 360dialog
Get started
HubSpot+WhatsApp Integration Features
Don't Miss Anything! Record every message as a timeline event.
Our HubSpot integration with WhatsApp ensures that you won't miss any message from your clients. Your outgoing and incoming WhatsApp messages are all recorded as timeline events under the activity tab in contact details.
I'm Interested!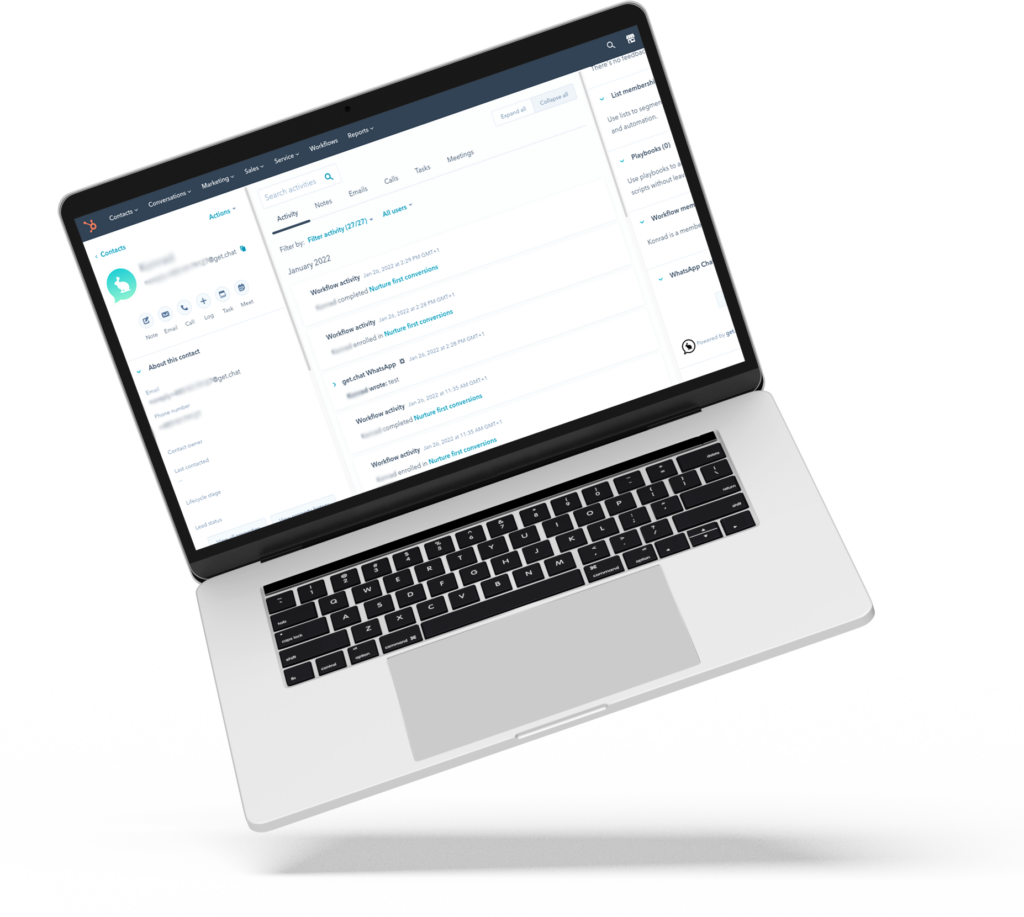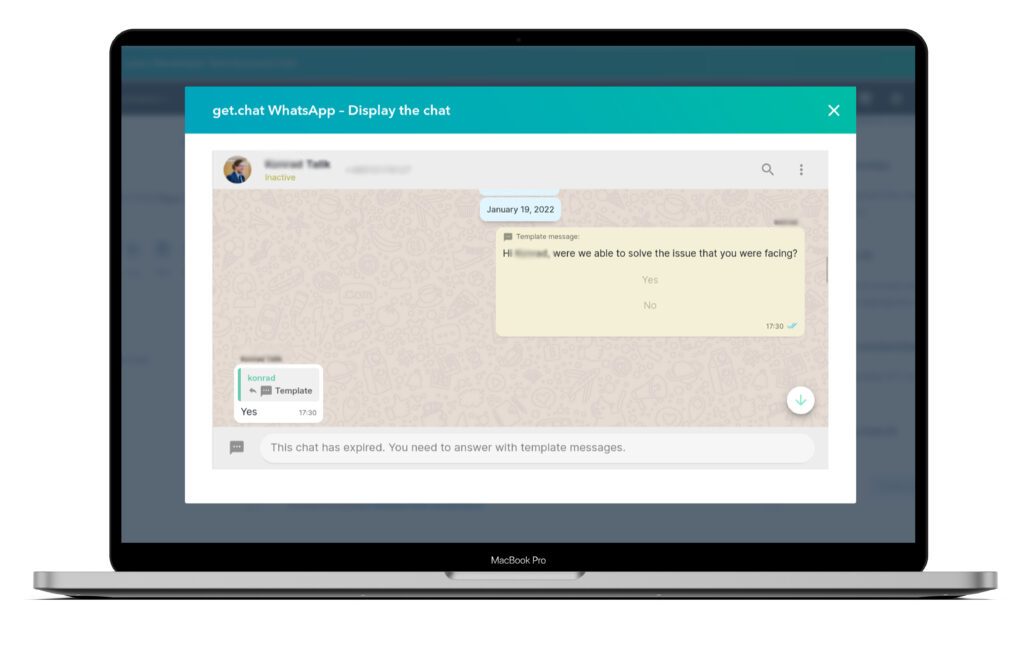 Read and Respond to WhatsApp Messages within HubSpot!
get.chat's HubSpot+WhatsApp integration enables you to display your WhatsApp chat as a Pop-up within HubSpot! All you have to do is click on the "Display the Chat" button to access all the WhatsApp features including receiving and sending messages, voice notes, templates, and attachments.
Get Started
Get HubSpot notifications for the messages received on WhatsApp.
Our WhatsApp Busines API integration with HubSpot enables you to set up in-app notifications Using HubSpot workflow automation. So you can get a notification every time a new WhatsApp message is received.
I'm Interested!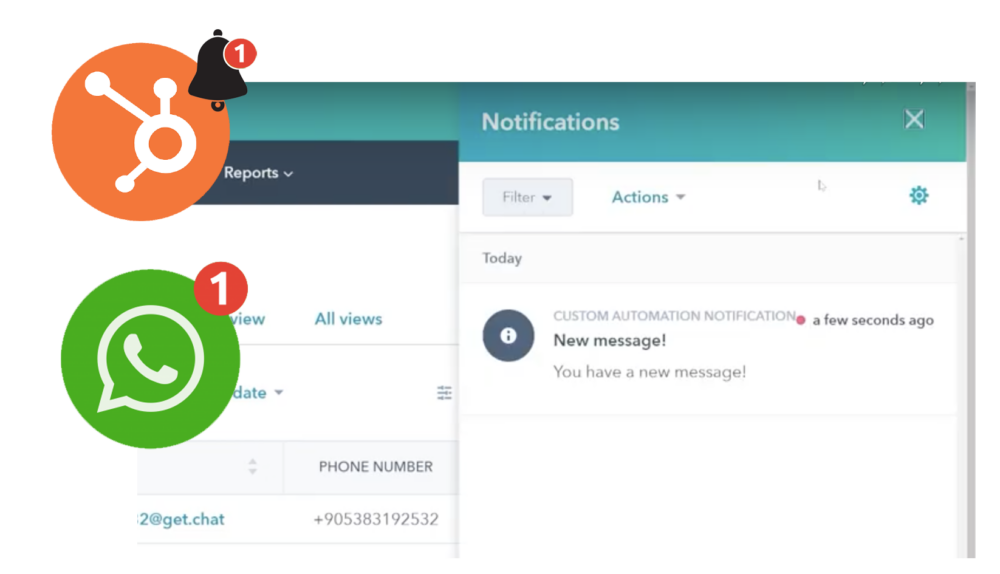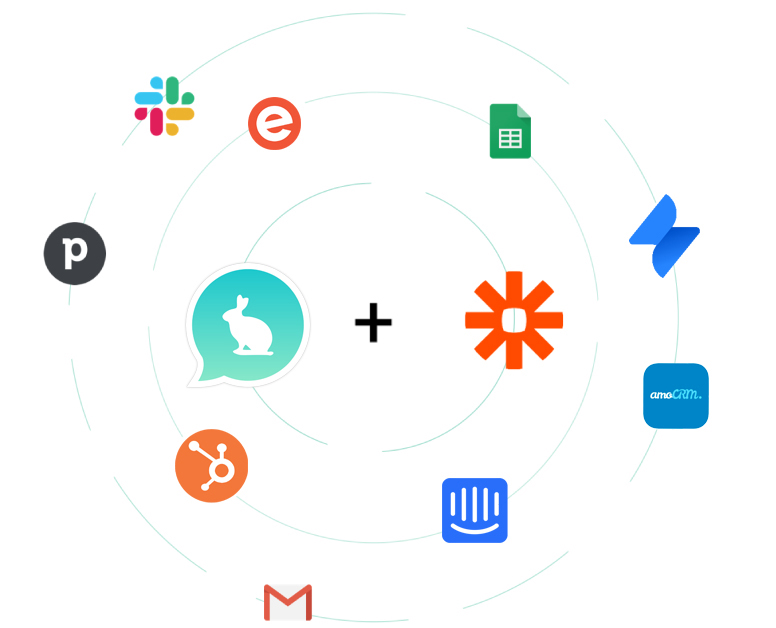 HubSpot integration with WhatsApp through Zapier.
If you want more control and you're interested in more specific integrations such as recording contacts only, you can integrate your WhatsApp Business Inbox with HubSpot by creating an automated workflow(Zap) in Zapier. This integration allows you to have more control over the connection between both solutions, by creating automated workflows and building the specific connections you want yourself.
Contact
get.chat sp. z o.o.
Zarajec Potocki 31
23-313 Zarajec Potocki
Poland
Get started with get.chat's HubSpot+WhatsApp integration
Frequently Asked Questions
How do I send WhatsApp messages through HubSpot?
This is achievable through get.chat's HubSpot+WhatsApp integration. However, there are two ways to accomplish this and it depends on your preferences. 
Our integration in the app marketplace will be the most suitable option for you if you would like to store contacts and messages within HubSpot and respond to WhatsApp messages through HubSpot.
If you like having more control over the integration and want to limit the connection between Hubspot and WhatsApp, you can do this by creating automated workflows (Zaps) through Zapier.
Please note that both methods have prerequisites, such as a WhatsApp Business API, and signing up for get.chat's account to get a web inbox. We also offer a trial period in case you were uncertain about investing in our solutions. You can also read get.chat's Hubspot documentation here, and get.chat's Zapier documentation here.
What is get.chat's team inbox? And why do I need it for the HubSpot integration?
get.chat's team inbox is an interface for a shared inbox solution that was built based on the WhatsApp Business API.  Therefore, our Inbox solution gives multiple team members the ability to simultaneously respond to clients over WhatsApp through multiple devices without the need to use more than one business number. 
Moreover, get.chat's team inbox acts as the connection or the missing link between the WhatsApp Business API and HubSpot or any other CRM integration. So, besides the fact that our inbox solution is a shared conversational user interface, having it is essential to have multiple integrations with other applications through its integration API. And that is because WhatsApp Business API itself enables one connection only. So without a get.chat's inbox and account it would be impossible to have a shared inbox and enable multiple integrations simultaneously.
What is an API and why do I need a WhatsApp Business API (WABA) or get.chat's API for the HubSpot Integration?
In simplest terms, API (Application Programming Interface) is a connection between two software programs that enables information and data interchange. 
The WhatsApp Business API is essential when it comes to pushing information from WhatsApp (such as messages, notifications, contact information, for example) to third-party CRMs such as HubSpot.
get.chat's WhatsApp integration API is built on WABA. And while the latter enables only one connection,  our WhatsApp integration API enables you to connect unlimited applications to your WA Business account simultaneously. Thus enabling you to have a shared team inbox and still be able to connect WhatsApp to your chatbot or other third-party solutions.